Central Welcomes New JROTC Teacher
If you go to Central, you may have seen our Junior Reserve Officer Training Corps (JROTC) program students outside on our field, doing pushups, exercising and practicing military routines. Leading them is our new JROTC teacher Lieutenant Colonel Joe Odorizzi. Lt. Odorizzi recently replaced Sergeant Major Mike Matson, as Matson is now the current Mayor of Davenport. To learn more about Lieutenant Colonel Odorizzi I sat down and asked him a few questions.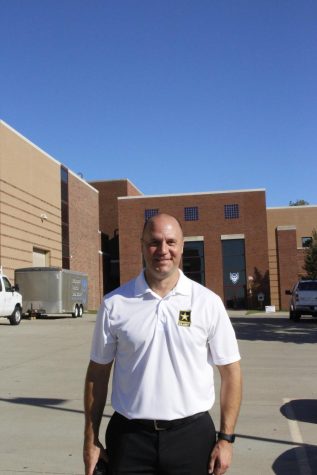 What made you come to Davenport Central High School?
"I retired 1 year ago from the Rock Island Arsenal. I remained in the area. The job was open, so I applied and got the spot." 
What are your plans for JROTC as the new teacher?
"I'd like to get the program more active, after being inactive for a year and a half."
What do you do in your free time? 
"I like to golf, work out, fly private flying and spending time with my family."
How are you going to put JROTC out there for other students to join?
"Speak to junior high school to rising freshmen."       
What is your most memorable moment from your time served?
"Being in the invasion of Iraq early march of 2003."
Do you ever plan on going to serve again? 
"No, no plan on going back to serve unless they call."
This is Kobe Willits from Blackhawk news. We took a peek into the exciting life of the new JROTC Lieutenant Colonel Joe Odorizzi. Thank you Davenport Central for reading this story. See you next time.