Oliver Klipsch, Writer
March 13, 2020 • No Comments
The Coronavirus pandemic is spreading further each day. It is easy to dismiss and treat it as if it is only some news headline that occurs only outside of Iowa, but we Iowans need to wake up.  The...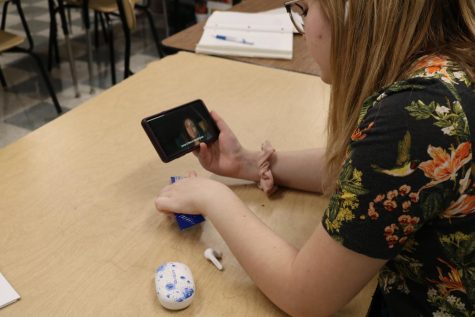 Chloe Wheeler, Photo Editor
March 13, 2020 • No Comments
There are many movie streaming services but there three that many people focus on the most. These include Netflix, Hulu, and Disney+. But which one is better? It can be difficult to weigh the pros and...
Which schedule option would you prefer?
Keep 4 block schedule (88%, 7 Votes)
Change to 7 period schedule (13%, 1 Votes)
undecided (0%, 0 Votes)
Total Voters: 8

Loading ...
Friday, October 25

Varsity Football

Davenport Central High School 20 - Bettendorf 55

Friday, October 18

Varsity Football

Davenport Central High School 14 - Cedar Rapids Kennedy 43

Monday, October 14

Girls Swimming

Davenport Central High School 130 - North 28

Saturday, October 12

Girls Swimming

Davenport Central High School 0 - UTHS 0

Thursday, October 10

Varsity Football

Davenport Central High School 20 - Cedar Rapids Washington 44