Dr. Kobylski Calls It
Davenport's superintendent retires
According to our school district website, Dr. Robert Kobylski was chosen to be our District Superintendent in February of 2019 and retired on December 7, 2020.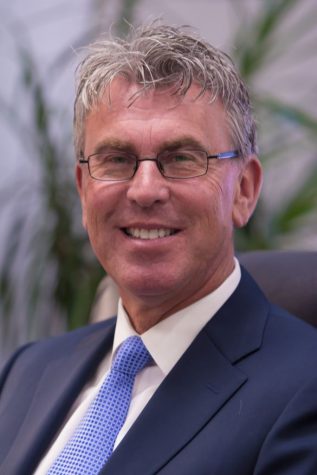 However this decision was not finalized until a school board meeting on December 14. According to Daniel Gosa, School Board President, "The board and Dr. Kobylski mutually agreed that it would be best to accept his letter of resignation." 
"I can tell you his retirement will not have any negative effects on district operations and the Davenport Community School District is business as usual and looking forward to a strong second semester," said school board member Jamie Snyder
Dr. Kobylski's retirement should not affect any current programs at the district level or within CHS. Principal Flynn from Central says that T.J. Schneckloth is "working with AEA administrators and the Iowa Department of Education to ensure that the district continues to meet goals and function effectively" and will be our superintendent for the "immediate future." He assures us that Central is "still moving forward to reach our building and district goals" and Mr. Schneckloth as well as our Associate Superintendent, Rob Scott, are "still overseeing and supporting our work" at our school. 
Dr. Kobylski will be missed, but thankfully, we have TJ Schneckloth to guide us through these turbulent waters.