Biden Pledges to Cut Carbon Emissions In Half by 2030
This Earth Day, President Biden has pledged that the United States will cut its carbon emissions by at least 50% from 2005 levels by 2030. 
In his statement, Biden said, "The signs are unmistakable. The science is undeniable. The cost of inaction keeps mounting."
The U.S. government is indeed taking action, after four years of withdrawing from climate efforts under President Trump, who withdrew from the Paris Accords climate agreement in 2017. 
His announcement was made during an international climate summit, which was also attended by world leaders such as President Vladimir Putin of Russia, President Xi Jinping of China, and Prime Minister Narendra Modi of India. It could not have come at a more crucial time. In 2020, the average American emitted 16.56 tons of carbon per year – twice as much as the average Chinese or European person, and over eight times as much as the average Indian.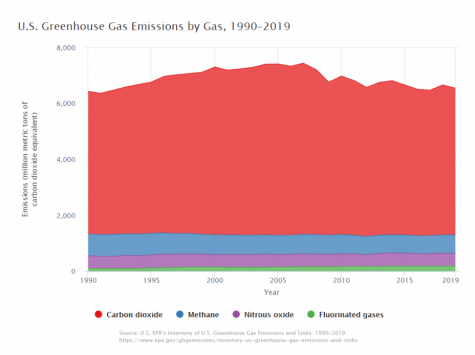 By pledging to cut emissions, the U.S. has sent a message – a message that other countries have received well. German Chancellor Angela Merkel said of Biden's announcement, "I'm delighted to see that the United States is back to work together with us in climate politics, because there can be no doubt about the world needing your contribution,"
All this talk of pledges and announcements sounds good, but how will the U.S. actually meet its goal? Through helping to boost energy efficiency in homes and businesses, cutting car emissions by imposing regulations on gas vehicles and incentives for electric vehicles, and expanding "carbon sinks" like forests (which absorb carbon dioxide).
This Earth Day, great plans have been made. Hopefully, next Earth Day, and all the Earth Day's after that, they will be successfully implemented as our nation travels towards either a hotter, more dangerous future or a safer one.