Covid-19 Vaccine Opens to 12-15 Year Olds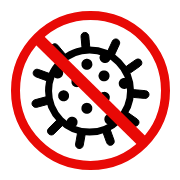 The US Food and Drug Administration has now approved the Pfizer vaccine for youths ages 12 through 15. This means that more people at Central, as well as throughout our whole district, can now become vaccinated and thus protected from COVID-19. 
At the end of March, Pfizer engaged in a clinical trial using over 2,000 12-15 year-olds. The purpose of the trial was to find out how effective the vaccine was on people of this age. The results of this trial proved that the vaccine was 100% effective. FDA Commissioner Janet Woodcock, M.D., said in a statement that, "Parents and guardians can rest assured that the agency undertook a rigorous and thorough review of all available data." 
5% of the United States are between the ages of 12-15. That means that almost 17 million more people in the United States will be able to get a vaccination. Particularly, in our district, this means that most students in grades 6-9 will have the chance to get their vaccinations once clinics open for this age group in the Quad Cities.
In terms of numbers, the Davenport Community School District is doing well. Last week (May 1 through May 7), only 35 individuals have tested positive for Covid-19 exposure. 40 new individuals were placed in quarantine related to District exposure, and 65 individuals were already quarantining related to District Exposure. 
With more people vaccinated, more people will be able to go outside without masks. According to new guidelines of the Center for Disease Control (CDC), fully vaccinated people can now go outside and inside without a mask. The exceptions to this are obvious ones – wear your mask in crowded, densely packed situations. 
It should be known, however, that masks still are required at Central, according to Principal Jon Flynn. This is most likely because it would be difficult to keep track of who is fully vaccinated and who isn't, so unvaccinated people could still pose great risk of spreading the virus amongst other unvaccinated people. 
So, it seems like things are starting to go back to normal, as long as everyone gets vaccinated and keeps making good choices.