Long Live the Queen
Queen Elizabeth II passed away on September 8th, 2022, at the age of 96. She ruled England for 72 years, taking control after the country had seen two World Wars. She was beloved by all, even those who didn't live in England, and she will be remembered as one of the greatest monarchs of our time.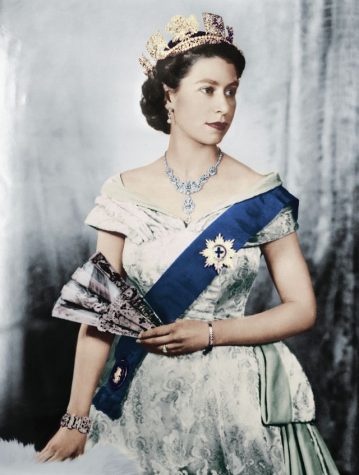 She had many accomplishments, including the insertion and leaving of Britain into the European Union, supporting over 600 British charities, serving in World War II, bringing stability to the nation, and modernizing the monarchy. 
She was a favorite of Generation Z, featuring in memes ranging from calling her old as dinosaurs to videos of her cutting cake. TommyInnit, a popular YouTuber and Twitch streamer, even had a picture on his wall of her, which he affectionately called "Lizzy". He posted a Tweet on September 8th reading "rest in peace lizzy ❤️ :((".
The Queen was more than just a figurehead, she was an icon with generations both still living and those which passed with her. We will remember her as more than just a queen. We will remember her as a face we all know and love. As Tommy said, rest in peace, Queen Elizabeth, we will miss you.