Biden To Hold Online Inauguration
Instead of the normal in-person inauguration ceremony, president-elect Joe Biden will be holding a prime-time inauguration special on Wednesday, January 20th, hosted by Tom Hanks and featuring stars such as Demi Lovato, Justin Timberlake, Ant Clemons and Jon Bon Jovi. The event will be hosted by television platforms ABC, CBS and NBC (Fox will broadcast the statements by Biden and Harris but not the whole special, according to a Fox spokesperson). Networks CNN and MSNBC will hold it live.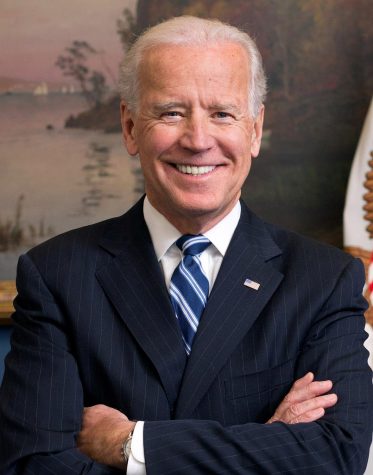 The event will be held online and not in-person due in part to COVID related concerns but also likely due to security concerns, in the wake of the Capitol riots. The theme of the event will be "America United" – a hopeful title in one of the most politically divisive times in American history. 
Presidential Inauguration Committee (PIC) CEO Dr. Tony Allen said in a statement, "This inauguration marks a new chapter for the American people — one of healing, of unifying, of coming together, of an America united. It is time to turn the page on this era of division. The inaugural activities will reflect our shared values and serve as a reminder that we are stronger together than we are apart, just as our motto 'e pluribus unum' reminds us — out of many, one."

The PIC will also be kickstarting more activities, such as the "Field of Flags", an extensive art display of over 190,000 different American flags, including one for every state and territory, and 56 pillars of light. This display will cover the National Mall up to 13th street in Washington, D.C., and will represent the American people who will not be able to make it to D.C. 
There will also be a ceremonial wreath-laying ceremony called the "Arlington National Cemetery Wreath Laying Ceremony at the Tomb of the Unknown Soldier", which President-elect Biden, the Vice-president elect, President Barack Obama and Michelle Obama, President George W. Bush and Laura Bush, and President Bill Clinton and Hillary Clinton will all attend. 
At this ceremony, President-Elect Biden and Dr. Jill Biden (Joe Biden's wife and future first lady), Vice-president elect Harris and Mr. Doug Emhoff (husband of Kamala Harris) will lay a wreath on the tomb of an Unknown Soldier to honor their ultimate sacrifice in order to protect our country and its values. 
In the coming days, the PIC is to announce more details about these events, so if you are interested, tune in.